Buying a Home as a Fixer Upper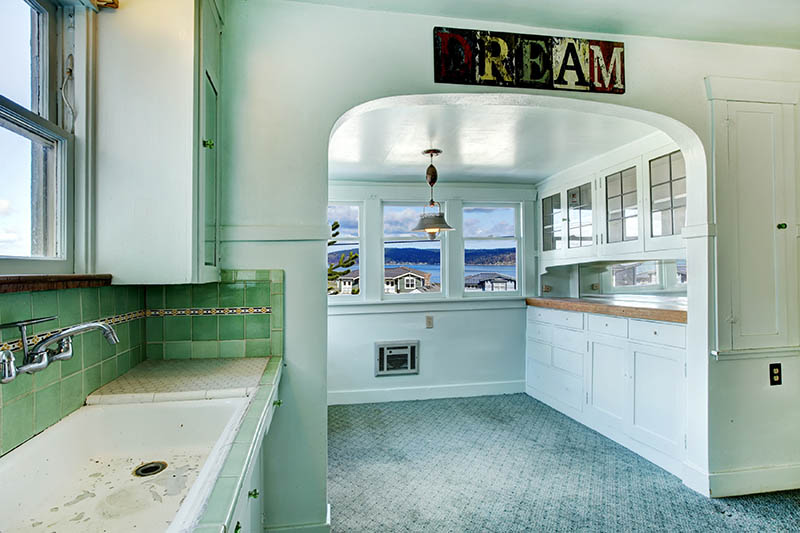 Chip and Joanna Gaines are back on television with a new season of their popular home renovation show 'Fixer Upper,' now titled 'Fixer Upper: Welcome Home.' The married couple (contractor and designer) take on old or outdated homes in run down condition to give them new life, considering a couple's budget and needs. The result is a custom, one-of-a-kind home that is stylish and functional.
If you've been bitten with the Fixer Upper bug and want to tackle your own home renovation, here are a few projects that a newbie DIYer can tackle.
Paint: Even someone who has never done a home improvement project before can give painting a try. Start by going to your local hardware store and talking to someone at the paint counter about what tools you will need for your project. A quality paintbrush for edge, roller for large areas, paint tray, and painter's tape is usually all you need. Plus the paint, of course. One of the great things about paint is that it is easy to change if you want to try a different color in a few years.
Tile backsplash: The next step up for an enterprising homeowner is to install a tile backsplash in the kitchen. It can be helpful to have a wet saw to cut tiles for edges or around electrical outlets. If you use a mesh-backed mosaic tile, you may not need to do as many cuts for a clean, fresh look. Watch a couple of how-to videos for grouting technique and give it a go!
Landscaping: Nothing beats getting your hands in the warm earth to connect you with your home. Whether you want to plan and grow an elaborate vegetable garden or spruce up the mulch around your home, a few simple landscaping projects can make your home look great and are fun, too!