What Makes a Good Neighborhood?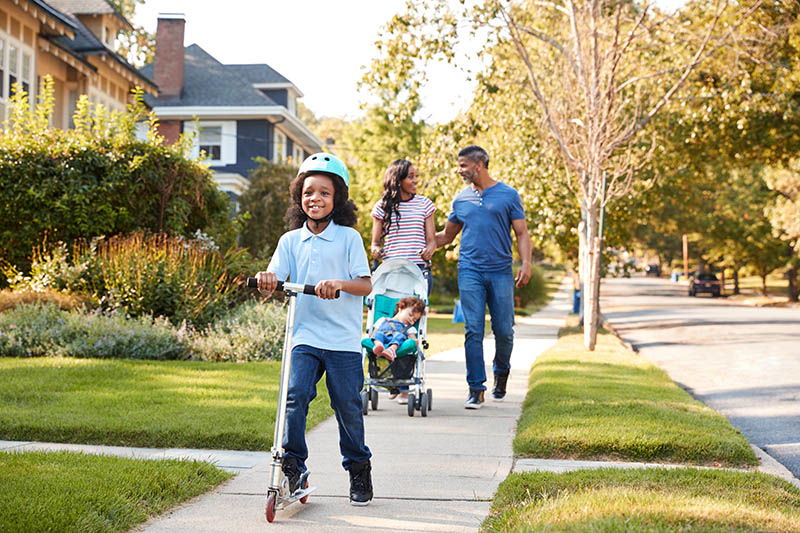 During the search for a new home, many homeowners ask about the neighborhood that particular properties are in. The neighborhood location is a very important factor when it comes to finding the right home, understanding its value, and recognizing what amenities it offers. What exactly makes a "good" neighborhood?
A few factors that many real estate agents, homeowners, and potential buyers consider include:
School district: Looking for a neighborhood with a highly rated school district isn't just for families with kids. While these families will benefit directly from top schools to send their kids to, even buyers without children can enjoy the increased resale value that homes in great school districts often have.
Walkability: As more and more people recognize the value of walkable neighborhoods, especially in urban areas, these areas become more and more desirable. Look for parks, walking paths, or natural areas. Many cities are embracing Greenways, paths designed for residents to walk and enjoy the outdoors.
Crime rate: Not many people want to live in high-crime areas. You can look up all kinds of crime statistics in potential neighborhoods using public records. Your real estate agent is another great resource for this kind of statistical information.
Proximity to landmarks: If you are moving to a beach town, you likely want a neighborhood that is close to the beach. The same can be said of a mountainous area or even cities with well-known landmarks. Keep in mind that proximity to landmarks can mean more tourists in your neighborhood, a factor that may lead you to look further away, depending on your preferences.
Ease of transportation: Neighborhoods that are decently close to the interstate or public transportation hubs can be highly sought out in large cities where the majority of residents rely on commuting to and from work. Neighborhoods that are often congested or prone to traffic backups can be frustrating for many residents.
Buyer's Neighborhood Preferences
Every buyer's home search is tailored to their exact needs, so what makes a neighborhood a good fit for one buyer may not be the right thing for another. Make a list of the things you want in a neighborhood and discuss them with your real estate agent to find the perfect one.