Buying a Home with an HOA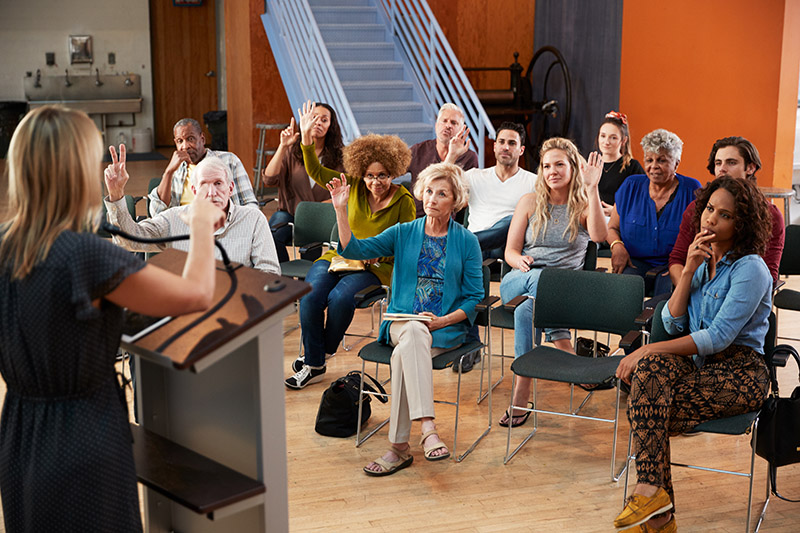 Many home buyers love a neighborhood with great amenities. A community pool, parks and playgrounds, and well kept walking trails all make prospective buyers' eyes light up. If you are looking to buy in a neighborhood with top-of-the-line amenities, make sure that you ask about a Homeowner's Association, or HOA.
What is an HOA?
A Homeowner's Association, sometimes called a Property Owner's Association (POA), is an official body that decides what rules and regulations will be in place for a neighborhood. The level of involvement of the HOA can vary, with some taking a very active role in common areas in the neighborhood and outside areas of each homeowner's property. Others are more hands-off and only meet to discuss major items like maintenance or parking.
HOAs often come with monthly dues and the level of service and amenities in the community is often directly tied to the amount of those dues. Numerous swimming pools, tennis courts, and fitness facilities can be costly to maintain; homeowners pay the HOA and the HOA makes sure that these things are in working order. Fewer amenities often means lower HOA dues.
Questions to Ask about the HOA
Before you decide to purchase a home with an HOA, here are some questions to ask about what you can expect and how the HOA interacts with homeowners.
– How much are the monthly HOA dues?
– Do I need HOA approval to makes changes to the exterior of my home? What is the process to get approval?
– How can I voice my opinion about budget and community matters to the HOA?
– Are there maintenance and upkeep items that I am responsible for that the HOA does not take care of? (Ex. snow shoveling, cutting grass)
– Does the HOA cover any utilities for residents?
– Can I be fined by the HOA for violating the rules of the community?
Living in a community with amenities is a feature that many buyers like. Just make sure you understand the role and responsibilities of the HOA, as well as your obligations, before making your new home purchase.