Spruce Up Your Home in the Winter
Winter is coming! If you are in most parts of the United States, it's already here. Check out this list of ways to keep your home looking its best during the coldest part of the year.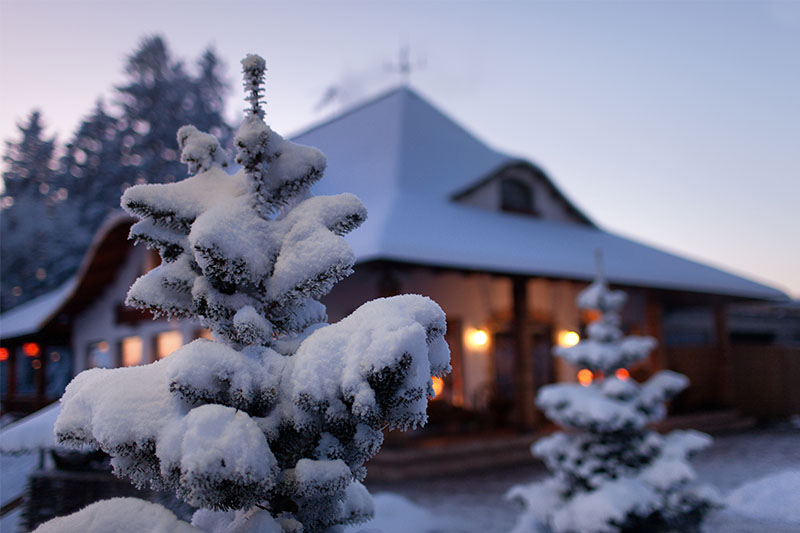 Take Care of Maintenance
You may not need to do a lot of work compared to the raking that you likely just completed during the fall, but there are still importance maintenance tasks that all homeowners should put on their winter to-do list.
Check your heating system, especially if it is older or needs to be cleaned. You can also hire a pro to do this for you.
Clean out your chimney. This is best done by a pro unless you have extensive knowledge and specialized tools
Change batteries in your smoke and carbon monoxide detectors.
Winterize your pool or spa.
Restock (or make) a storm kit. Include some ready-to-eat food, water, medications, matches, and emergency radio. FEMA can provide detailed checklists for emergency preparation.
Put mats near your entryways, especially if you live in an area that can get a lot of snow. This is also a good time to stock up on ice melt, a snow shovel, and an ice scraper for your car.
Keep Things Organized
Storage becomes very important during the colder months of the year. Before you go crazy with holiday gifts, go through the things you already have. Donate what you don't use to charity. This helps keep things neat and tidy, as well as gives back to others.
It's also a good idea to create storage systems for your holiday décor. You can find large bins for every purpose, including Christmas tree storage, ornament storage, and outdoor light storage. While you are at it, get rid of any decorations (especially lights) that don't work. Next year, you'll be happy that you took the time to do this now.