Questions to Ask Your Home Mortgage Lender
If you are searching for a home, one of the first people you will talk to is a lender. The loan officer is the representative who will work with you to secure the loan for your home purchase, called a mortgage. Finding the right loan officer who understands your needs and can help you navigate the process is very important. Here are a few questions to help you decide on the best fit.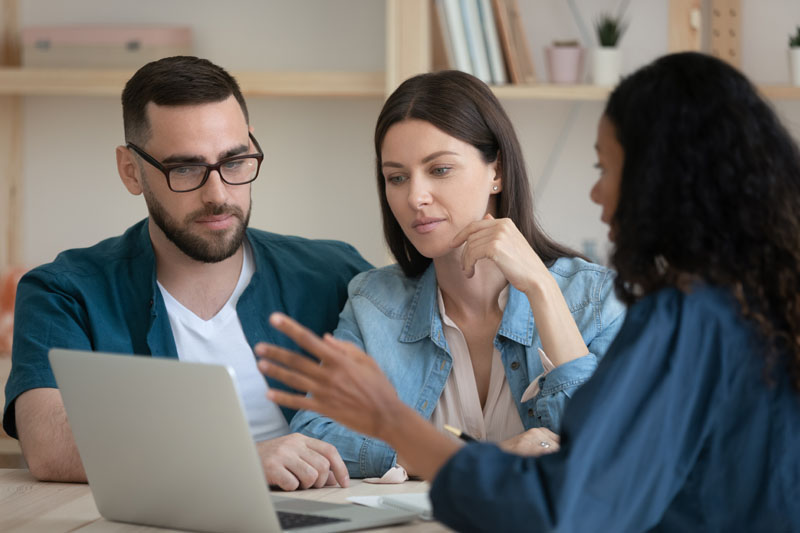 What types of home loans are available for me?
This is one of the most important questions because the answer will show how knowledgeable the loan officer is and how well they understand your situation. To get the best answer, you will probably need to provide some background about your financial situation, current employment, and any special circumstances (such as Veteran status). Your lender should not need to do a credit check to talk to you about options, however.
Can you walk me through the process of working with you for my mortgage?
A good loan officer will know all of the steps you can expect from submitting your officer to getting approved for your loan. Their knowledge focuses mostly on the loan process and closing, although they may have some insight into the legal and real estate side as well. If they don't know, they should refer you to your real estate agent.
What Do You Need from Me to Approve a Loan?
Before submitting any documentation, ask your loan officer to go over what they need and why. You will need to eventually provide detailed financial information, including statements and tax records, as well as allow them to conduct a credit check. This is all done after you complete the mortgage application, however, and should only be done with your approval.
Can I Get Prequalified?
You might want to start talking to a lender before you even look for a home to purchase. Why? Because they can prequalify you with just a few documents or facts. This gives you an idea of how much house you can purchase and get approved for without going through the entire process. You will need to submit additional documentation for your final approval, but it does help you narrow down your home search. A prequalification letter can also make you a more attractive buyer when you do decide to make an offer on a home.