The Ideal Space to Work from Home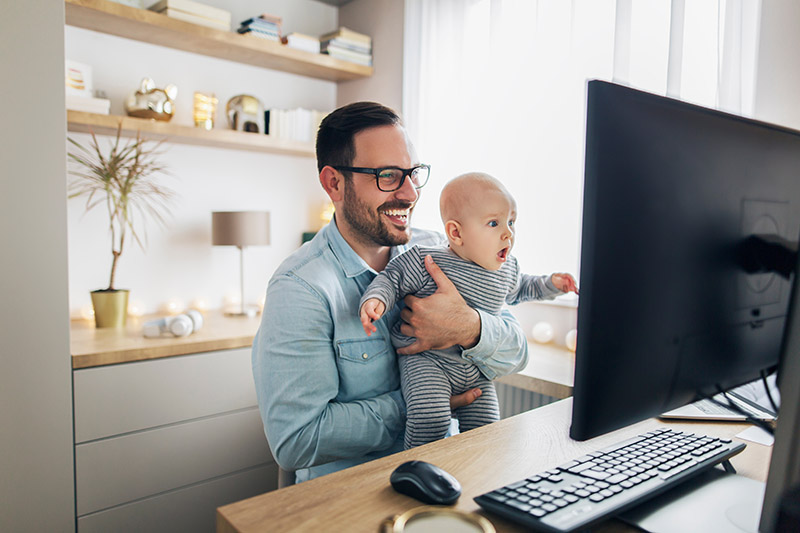 As the COVID-19 pandemic drives more and more employees to head home with a laptop and a snazzy Zoom background, many are wondering how to set up a home office that will work and add value to their home. Here are a few ideas to make your home office both functional and stylish.
Carve Out a Space
Not all homeowners have access to a separate room to set up a desk, filing cabinets, and wall-to-wall bookshelves. If you are working within another room, you can still create a functional office space by using storage pieces that do double duty. A sideboard with decorative photos and accents on top can store your work computer during dinner. Floating shelves in a corner of your living room can hold contact cards for colleagues or a reference calendar to use throughout your workday.
You can incorporate your work materials into your home décor by using storage bins and baskets that hide the less appealing aspects of work (files, paperwork, miscellaneous office supplies) and showcases the parts of your work that you love (products, professional networking recognition). If you really want your work out of sight when you're enjoying home time, set up a folding screen to keep your professional materials contained within their own area of your home.
Check Your Internet Connection
One of the true must-haves for most work-from-home setups is a reliable, fast Internet connection. Consider purchasing a WiFi extender if you prefer to work in more remote parts of your home or yard. Internet security is also important, so look into maintaining a firewall or virus scan. If you have multiple people working on your home system, you may need a more robust network setup and faster Internet speeds. You can talk to your provider about increasing your Internet and to your employer about covering some of these costs.