Realtor Magazine Reports Luxury Pantries Are In-Demand in Today's Homes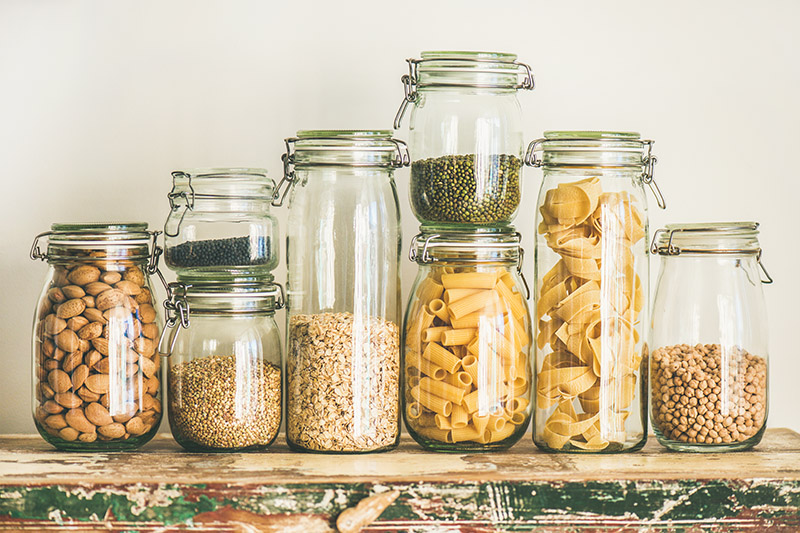 Home trends evolve as home buyers value different features over time. With so many people staying home, luxury pantries are becoming more and more valuable and in-demand in the housing market.
Realtor Magazine recently reported that "more than 85% of homes larger than 3,500 square feet feature a walk-in pantry." The most elaborate pantries come with the own cabinets and storage, plumbing, and even a prep island. Homeowners looking for a luxury pantry are often interested in the aesthetics of their storage as much as the practicality. They want this pantry to serve as inspiration and blend into their home's overall look, rather than just a space to store extra food and appliances.
Many pantries use similar materials to the main kitchen, including granite and other high-end countertops, luxury custom cabinets, and additional storage for food. Some even include extra refrigerators and freezers for storage and beverages.
In the past, homeowners who planned to entertain a lot were interested in large pantries. Today, homeowners who spend a lot of time at home are increasingly interested in the look and feel of their pantry, as well as the additional storage space and organization that a walk-in, luxury pantry can offer.
Large pantries are still considered a luxury amenity in most homes, but more and more are including this feature over other similar options, such as walk-in closets, large patios or deck, and pools.
Social media also plays a role in the rise of luxury walk-in pantries. Realtor Magazine says that hashtags like "#pantryinspo and #pantrygoals "have become popular as homeowners look for inspiration for sprucing up their pantries." This applies to home buyers making a list of features they'd like to see in their new home and homeowners looking to remodel or redo the space they already have.