Using the VA Streamline Loan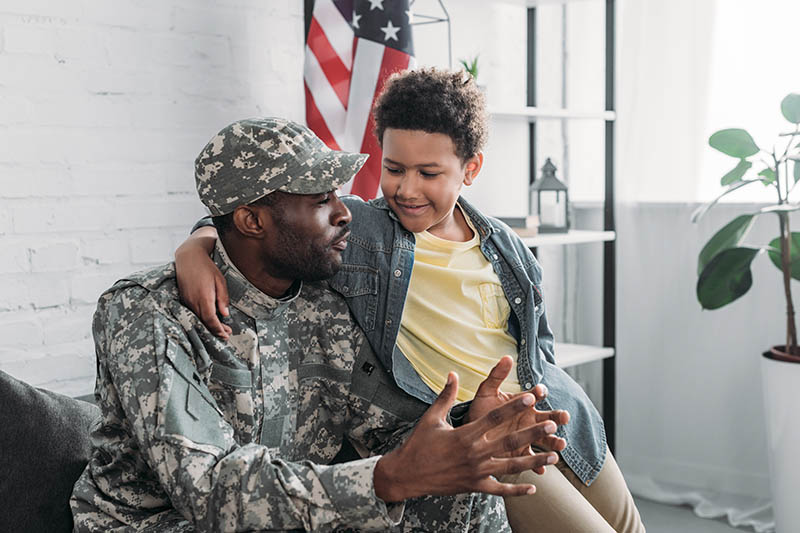 Veterans buying a home often use a special loan, backed by the Department of Veteran's Affairs to purchase a personal residence with no (or low) downpayment. But many may not know that once you use that loan, you can refinance to lower your interest rate in the future. The VA Interest Rate Reduction Refinance Loan (IRRRL), also known as the VA streamline loan, is a great option for those looking to reduce the interest rate on their existing VA loan.
How Does the VA IRRRL work?
Like most refinance options, the VA IRRRL will replace your existing VA loan with a new one with new terms. The IRRRL part comes in because the new terms will include a lower interest rate than the one you previously had.
This can lead to lower monthly mortgage payments. A big portion of each monthly payment goes toward interest, with the majority being paid at the beginning of the loan. If you reduce your interest rate, you reduce the amount of money each month that will be required to go toward interest. You can enjoy a lower monthly payment or continue to pay the previous amount, with the extra going toward your loan's principal amount.
Who Can Use a VA IRRRL?
The VA loan is a great option for many veterans and military members, but it does come with a few stipulations. The VA IRRRL requires many of the same provisions.
The home must be currently financed with a VA loan.
You must live in or formerly lived in the home as your primary residence.
The overall amount of the loan cannot exceed the loan limits set by the VA.
You can use a VA IRRRL on a fixed rate or adjustable rate mortgage, as long as the original loan is backed by the VA.